Month:
April 2017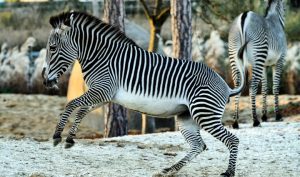 While cycling has increased in French cities, sustainable neighborhoods begin to bloom in the capital.
Residents may well be among the first to use the bike paths of sustainable neighborhoods, which are biased toward light motorized traffic and public transport. The construction of an eco-district among other thing rests on better living and living together.
The urban setting has to be warm and alive, and natural heritage, security, as well as biodiversity, water management, noise and air pollution are taken into account. Building a sustainable community is based in particular on high environmental quality rewarding the preservation of the planet and a better quality of life.
A sustainable community is designed according to environmental and energy challenges, but also according to economic and social criteria. Eco-building, renewable energy, greening techniques are widely used in these eco-neighborhoods.
The concept of eco-neighborhood was first developed in the countries of northern Europe. The Government has encouraged its development in France where the projects of sustainable neighborhoods are still very recent. These neighborhoods are close to the center and well served by public transport.
Meanwhile, there is a proliferation of small projects in France. These new neighborhoods are truly eco-neighborhoods, they need to be serviced by public transport and car traffic and parking are limited. It is a difficult objective to implement but the view is changing even though it is still a gamble at this stage.
Indeed, 40% of average emissions of greenhouse gases are produced by buildings and 40% by public transport. Other sectors, which include industry, only account for 20%. In France the focus is on the building with techniques such as thermal insulation, while in the first experiments in Germany, the main criterion is a city without a car.
The construction of an eco-district refers to the principles of sustainable development based on economic issues (including development of commercial and non-polluting activities), social (build social housing and community facilities) and environmental (focus attention on managing energy, water and waste).
The principle of an eco-neighborhood is a first step towards a new vision of the city, the goal is to break the boundaries of these eco-communities across the territory of the city. To do this, these areas must be readily accessible to all, that they are role models. Beyond the planned actions to reduce greenhouse gas emissions, the City of Paris is acting on the environment: adaptation of buildings, vegetation of Paris, creating green spaces, roofs, shared gardens and playing grounds. The sustainable neighborhoods are emerging especially on the outskirts of the city, on vacant urban land or concerted development zones.
The district Fréquel Hondarribia in the 20th district was awarded in November 2009 a contest in the category of driving down energy costs. The Batignolles district in the 17th district will be divided into three areas including.
In 2012, the heart of the 18th district will pilot an eco-neighborhood in Paris, while it will retain its architectural heritage site. Launched in December 2009, the warehouse Macdonald located in Aubervilliers, is the largest geothermal project of its kind in Paris and covers an area of 1200 hectares. By common impulse, the inhabitants of the street Denoyer, in the 20th arrondissement of Paris, decided to participate together in the greening of their neighborhood.
In Europe, there are many sustainable neighborhoods, including the Netherlands, Ava-Lanxmeer in Culemborg, Sweden, B001 in Malmö and Hammarby in Stockholm, and Finland in Helsinki Vikki. BedZED is a neighborhood built between 2001 and 2002 in south London. Covering an area of 43 hectares, it accommodates 100 housing units, 2,500m² of offices and shops, green spaces, playing fields, a theater, a gaming center, a health center, a sports complex and a nursery. Since its inception, and compared to conventional dwellings, this eco-district reduced its energy consumption for heating by 88% and electricity by 25%.
In Germany, the Vauban district in Freiburg im Breisgau was rehabilitated in 1996. Nearly 3,000 homes and 600 jobs were created. The homes are powered by solar energy and produce more energy than they consume. The neighborhood was built for optimal sun exposure, with ecological materials, and the roofs are vegetated. The traffic is reduced and the outdoor space reserved for soft play and travel. Switzerland also has many eco-neighborhoods, in Geneva, Lausanne, Zurich and Bern near the casino area. Plans are under way in Austin, Texas, United States, and Wuhan, China as well.
The City of Paris has been engaged for several years in a new policy of sharing public space. For example Alesia-Tombe Issoire covers an area of 465 hectares and is built to improve safety and comfort of residents. The continuity of bicycle routes has been optimized, and speed of traffic has been limited.
A significant portion was also dedicated to the greening of the district, with the planting of 45 trees and 14 planters. In the 12th arrondissement, the district encourages slow travel, with a velocity of 30 km/h, a revamped parking lot, or the creation of bike paths. Shrubs and planters were installed to add vegetation to the area.