Things To Check When Web Traffic Drops
October 13, 2018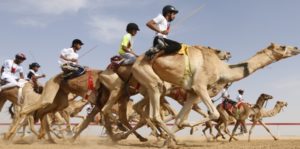 Always keeping your website in its pristine state is not easy. Therefore when a website owner experiences a sudden drop in search engine traffic, it can be frustrating and even tragic for some. However, a decline in traffic does not mean it is the end of the world.
The truth is there is hardly a website owner who has never experienced this situation, as google keeps on adjusting their ranking algorithm all the time. This is assuming you get a large part of your traffic organically from google, and many blogs and websites do.
So if it does happen to you, do not lose hope. There are moments when incidents like these occur temporarily and pass after a few weeks. But if you suspect a deeper issue, it is time to do some auditing.
Here are the possible elements to check when your web traffic plunges.
Your Own Website
Check the front end of your website and see if it is working properly, or if there is a problem with the domain or site. If all the significant parts of your website work fine, you should check inbound links.
This is very true for websites who gain the majority of their traffic from existing campaigns. So if you have a lot of inbound campaigns, ensure that they are all working like a well-oiled machine.
Your Content
Content is critical in SEO. Therefore, every webmaster should follow the rules of good content writing – which are no thin, plagiarized or duplicate content. Thin articles are posts that contain very little information and often hold no value to the reader.
Thin content can also be a long article with very few relevant ideas. Plagiarizing is when one website copies another site's content and takes credit for it. Duplicate content on the other hand, occurs when a site posts material that has already been posted on another of their website. Make sure you only publish original informative and useful content.
Google Analytics and Algorithm
If the issue is not with your website or your content, check your Google Analytics and see if you can pinpoint where things went wrong. Go back to your recent marketing activities and examine if there is a correlation to your traffic loss.
By the end of this step, you should be able to conduct an internal audit where you may discover possible internal and external factors affecting your site.
Google continues to update their algorithm to provide the best search results to their users consistently. Sometimes, niche specified updates can end up affecting your website. The sad part here is that there is nothing you can do about it. See if your keywords are in order. You can conduct some patches to keep your keywords in order once more.
Your Competition
Various factors could influence how a competitor of yours ends up taking away your traffic. One example is when they seem to be using the same keywords as you. Determine what's going on by spying on your competition. There are many different ways to analyse competing websites like ahrefs, you just need to find the right tool for it.
When your keywords are affected by the algorithm update, it is time to use alternative keywords that can help you gain a competitive advantage. If there are just too many international competitors, it is time to consider going local. Doing this will help you narrow down your target market and regain some of the traffic you have lost.
For businesses and companies that generate their sales and leads online, a steady flow of web traffic is critical to their success. That is why a sharp plunge in traffic can send a successful and profitable business in panic mode.
Although it is certainly normal to be concerned about such a dire situation, know that there are ways to prevent this from happening and to stop this from continuing. So if you have not experienced this yet, it is time to adopt some preventative measures.
If you are currently losing traffic, check the above tips to prepare your website for the worse. Good luck!