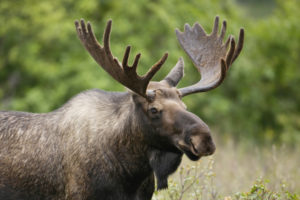 Internships are almost a right-of-passage for new graduates. As an intern, you have the opportunity to work for a large company, learning the ropes and getting a great deal of life experience.
While many internships do not pay you any money, some do provide with a small honorarium. Of course, many interns actually end up working for the very company that they interned at. So, short-term pain for long-term gain, financially speaking.
There are thousands of college students vying for the same internships that you are looking at, but how do you set yourself apart, how do you get that internship you have been looking at? Here is how to find an internship in Canada.
First of all, you need to be open-minded about the opportunities for internships. You should apply at every internship you can find, with many different companies. Look for any positions you feel you are qualified for, or that you are interested in.
Look for companies that you also want to work for after graduation, because as was stated before, many interns go on to work for the companies they interned at. No sense interning at a company you hate, only to be offered a job there once your internship is completed.
Second, finding the internship itself typically comes down to your college or university. Most campuses have a career centre, and a website, that shows local and national intern opportunities. These centres also help you with crafting a good resume, and workshops to help you in the all-important interview stage. You don't have to go through the college though.
There are several websites including TalentEgg.com and CareerBuilder.com, which help you find companies that are hiring interns, and allow you to send your resume in directly to them. You can also read reviews by former interns, who have worked at these businesses to determine if they are where you actually want to intern. You can also go to GlassDoor.com to see job listings, company reviews and salaries. Don't forget about looking on the company websites themselves to see if there are any internships available.
Third, always be prepared and always network on LinkedIn. There are ample opportunities on LinkedIn if you are willing to connect with people. In addition, make sure you pay attention to how your social media profile may impact your hiring. If your profile picture is you with your spouse, or your child, that is great. If your profile picture is you drinking a large jug of alcohol and your cover photo is something offensive, don't expect to be hired.
Assuming that employers looking for interns aren't going to look at your profile page is a big mistake to make. They absolutely will look at your profile page, so make it look good. This goes for Facebook, Twitter and LinkedIn especially. In a recent study by Career Enlightenment, it found that 50 per cent of all employers will use Facebook to find talent. Make a good impression before you even meet the employer with your social media profile.
Fourthly, speaking of LinkedIn, most recruiters will use LinkedIn to find candidates for internships, and to learn more information about you. Make sure you keep your LinkedIn profile page up-to-date with your education and experience as a well.
Once you find the internship and are hired, you now need to turn that internship into a full-time job. You can do this by understanding that you are not going to have fun work to start. You are going to be filing, doing menial tasks, and it will be boring but that doesn't mean the job will be. Show enthusiasm and build trust early on to help increase your chances of being hired once the internship is done. Look at the office culture and follow it. If everyone shows up to meetings 20 minutes early, then you need to do the exact same. In addition, focus on the task at hand and do it to the best of your ability. Be confident in your work, but don't be over confident. Above all else, make sure you take the work seriously. This could be a stepping stone to a bigger and better career for you, so don't blow it.
Internships can be thankless jobs for some, but if you find the right internship, you can turn it into something more. Do your research beforehand and make sure you find the right internship for you, and don't delay when you apply. Sometimes the first to be hired are the first to apply.
Internships are short-term work experiences that enable you to note and participate in professional work environments and explore exactly how your interests associate with possible professions. They are essential learning possibilities that can guide you make notified choices concerning your career path.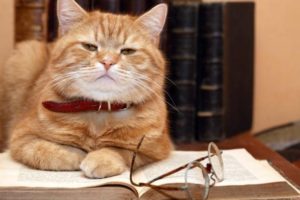 Applications directly using semantics are not lacking. We can mention research on automatic summarization or machine translation. Semantics is also involved in robotics, in particular the reasoning in natural languages, the man-machine dialogue. Semantics is, in the language sciences, as opposed to syntax.
The syntax is concerned with formal rules, whereas semantics concerns itself with meaning. The goal of the Semantic Web is to allow machines to exchange information using the meaning of words as in natural languages. This ambitious goal requires a lot of work on languages, systems and ontologies. As part of this objective, Topic Maps need to hold an important place.
For example, traditional search engines operate syntactically: a query on the keyword "sun" will fetch in a database pages containing the string [sun] regardless of the meaning of this word which depends of course on context. We found both the Auberge du Soleil, the Théâtre du Soleil, a catalog of sunglasses … plus pages about the Sun Star. In a Topic Map, we would create a Topic Sun, which will be defined according to the context. Ties with the Topic, via associations and occurrences are semantic links.
Language and symbolic capacity are at the heart of research in cognitive science (brain science). Scientists have discovered the biological basis of conscious experience. In addition to the exceptional concentration of nerve cells in the human brain, there is a vast network of connections between different cortical areas, which have various functions.
"The areas that coordinate language must be connected to all other sensory modalities, because we can recognize and identify an object by touch as well as vision, hearing or smell. All this information must find its way to the generator of the word.
However, intermodal connections between different cortical areas are far fewer in animals whose sensory systems remain more isolated, researchers recently found out. If the animal detects a stimulus by the visual system, it is not certain that it knows to generalize it in another modality, such as touch, for example.
Animals generalize much less than humans because they have less intermodal connections. The capacity for abstraction, generalization, is more advanced in humans (for better or for worse) and the intermodal capacity for abstraction is made possible by combining concept-word (or signified-signifier).
The symbolic capacity, is the fact that the symbols "milk", "juice" … return home not only to a physical reality but also other symbols such as "liquid", "fruit extract" etc.. It is this ability that allows us to invent imaginary animals, imaginary worlds from properties that have symbolic animals and real situations, or to imagine a life after death …
One wonders what is the semantics of programming. In fact, we find the term in mathematics since the 30s. Mathematical logic is a very precise language derived from natural language and designed to avoid ambiguity. Mathematical logic includes a formal syntax that says for example that the following sentence is correct: for any natural number x, there is a successor of the number x.
But there is also a formal semantics giving meaning to the symbols invariable and accurate, in terms of values or truths of set theory. Theorists have extended these computer methods to the analysis of programming languages. We thus find the term semantics in linguistics, mathematical logic and computer science.
For their part, linguists working in formal semantics extend these methods to the analysis of conjunctions (and, hence, so …), determinants (all, some, each, several …), the negation of verb tenses etc. Any linguistic semantics, even more intuitive, can be reformulated logically.
It is obviously possible to make the semantics intuitively. But reading semantics, we always ask: what is the link between semantics and intuitive logic? The challenge is to make the link between the two. (ie a bit of logic and set theory), taking into account the fact that your knowledge of logic are limited.